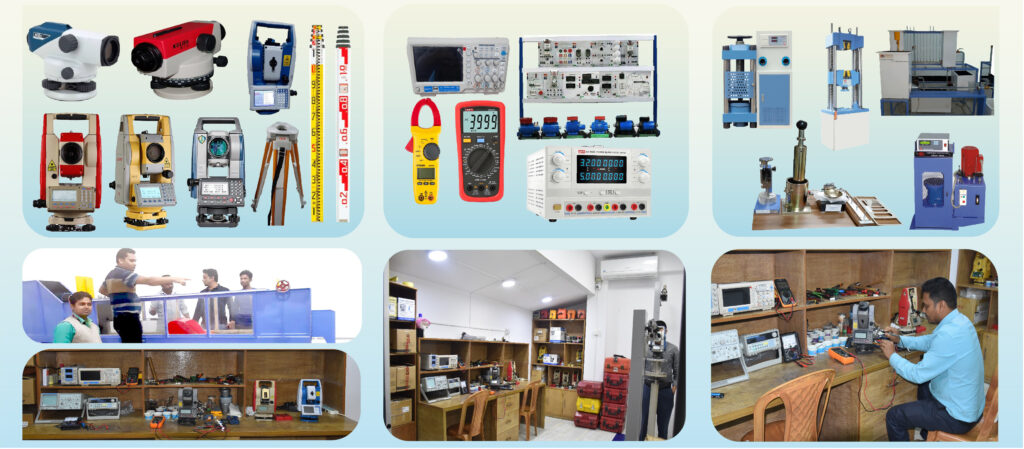 About Us
We are the leading importer and Supplier Company in Bangladesh from 2012, working in the field of Higher Education & Science, Technology, and Engineering Sector, also Private University of Bangladesh. We provide complete turnkey basis solution including supply and installation of engineering laboratory instruments such as Digital Land Surveying & Hydrographic Equipments, Electrical & Electronics, Civil engineering testing equipments (Such as Concrete, Soil, Steel/Materials, Cement & Mortar, Aggregates & Rocks, Asphalt & Bitumen), Environmental/ Analytical/ Chemistry/ Physics lab equipments, Fluid Mechanics with Equipments, Mechanical/Automobile & Power engineering lab equipments and other general laboratory testing equipments for construction &educational sector.
We don't just selling the products to the customers, But also in providing them with the technical support. We have highly capable principle and team of engineers in both sales and after sales service. Who's are capable of doing complete installation, operation, commissioning and training. Also having quite good support providing service, maintenance of our supplied instruments.
We have our own service & calibration lab for quick diagnosis.
Our Mission:
We want to be partners in building a digital Bangladesh by providing new technologies and machines in the field of improving the quality infrastructure ,education and advancing the industry.
Our Vision
Our vision is to become the Bangladesh leading supplier in Engineering Laboratory equipments by year 2025. We are focusing on providing sustainable precision engineering equipments with competitive value through consistent limit challenging action.
Excellent After Service
We perform top level of life long technical support and excellent after sales service to our customers. Our quick respond to our customer's request was successfully winning the customers loyalty and reputation in the market. Our focus is firmly on the needs of our customers. Our new designs are developed specifically with you in mind, so that we can provide you with better testing equipment, which will give you the accuracy and efficiency you need. Our design team will work with you, to develop the exact solution to your specific need.