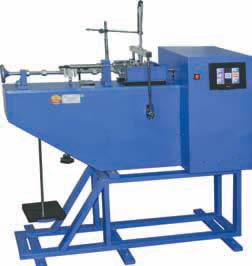 Direct/Residual Shear Test Apparatus(Confirming to IS2720 Part XXXIX and BS1370)
An automatic system enables the performing of Direct Shear and residual Shear tests through total computer
control. It is a table-mounted model and has stepper motors controlling the shearing load. Stress levels can be maintained within the limits of ±0.5% through a set of weights. Vertical and horizontal displacements and shearing load are all displayed in their respective engineering units on the LCD display.
Board specification of the unit are:-
1) Rate of strain: 0.0001-9.9999 mm/min
2) Load range capacity: ±5 kN Electronic Sensors
The unit includes:-
1 Load cell Universal type: 2000N
2 Displacement sensor horizontal: ± 20mm
3 Displacement sensor vertical: ± 20mm Supplied complete with weight up to 3kg/cm2
COMPUTER
Dedicated Computer with a Data Acquisition card with latest configuration will be supplied.