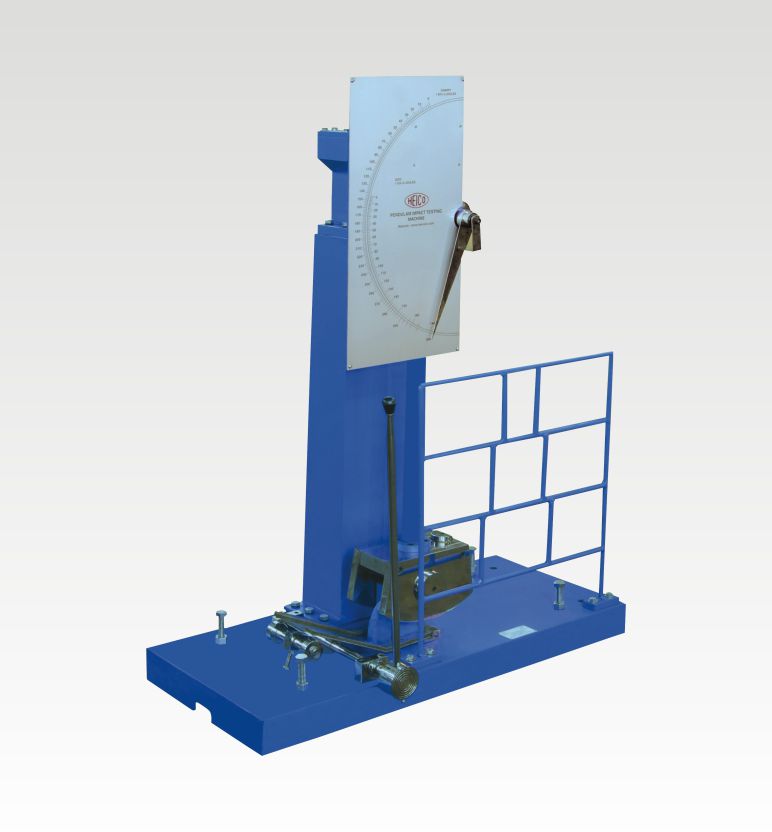 izod/sway analyzer machine
This Izod Impact Tester is intended for directing CHARPY, IZOD and IMPACT TENSION test. The technique affirm to IS: 1757-1973 and IS: 1499-1977, IS: 1598 – 1977, BS : 131 Part 4 – 1972 and EN 10045 – 2.
The Impact vitality consumed by the example during burst is estimated as the distinction between the stature of drop before break and the tallness of ascend after crack of the test example and is perused on the dial scale.
The unit has a sledge associated with the antifriction bearing body through an empty funnel. There are two situations for delivering the sledge, upper situation for 'Charpy' and lower position for 'Izod'. On arrival of the mallet, it swings down to break the example. The differential vitality before subsequent to breaking of the example is appeared on the scale legitimately in Joule's. Pointer which is uninhibitedly appended to the scale shows the perusing on the scale.
izod/sway analyzer System is provided finished with two strikes and a consolidated help to be fixed in the base.
Manual break is accommodated preventing the pendulum from swinging after the test. Watchman is accommodated administrator insurance.