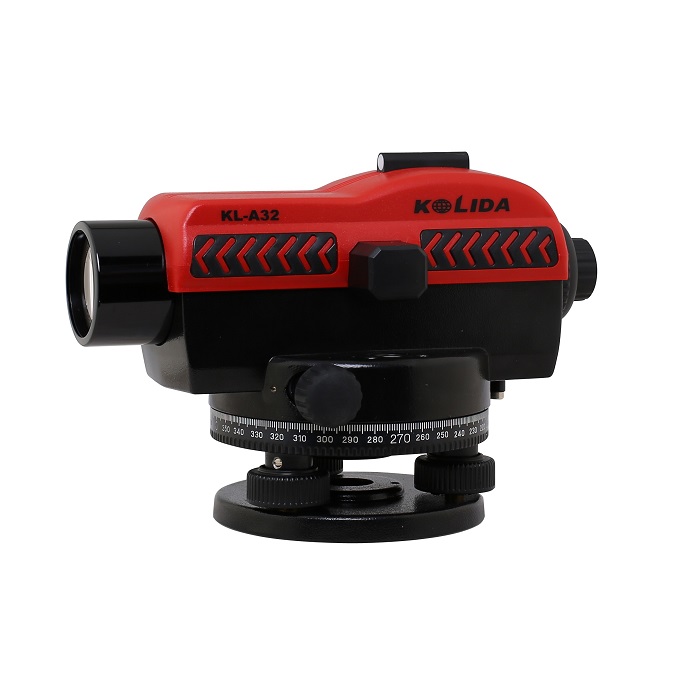 kolida Auto Level

Model: KL- A32
Brand:Kolida
C/O: China
Additional Accessories with kolida Auto Level :
Aluminum Tripod.
Aluminum Staff.
Technical Specification.
Magnification- 32X.
Effective objective aperture- 40mm.
Image- Erect.
Reticle- Cross Reticle.
Field of View- 2.3m/100m.
Min. focus from end of telescope- 0.2m.
Min. focus from instrument center- 0.3m.
Multiplication constant- 100.
Additive constant – 0.
Type of Compensator – Air damping magnetic damping.
Range of Compensator – ±15'.
Seting time Compensator setting time- <3s.
Compensator setting accuracy- ±0.3".
Standard 1 km deviation- 1mm.
Sensitivity of bubble- 8'/2mm.
Circle graduation- 360° |400 gon (minimum 1°or 1 gon).
Dustproof & waterproof-IP54.
Working temperature- -20℃~50℃.
Storage temperature- -40℃~70℃.
Net weight per unit- 1.8 kg.
Follow us on Facebook