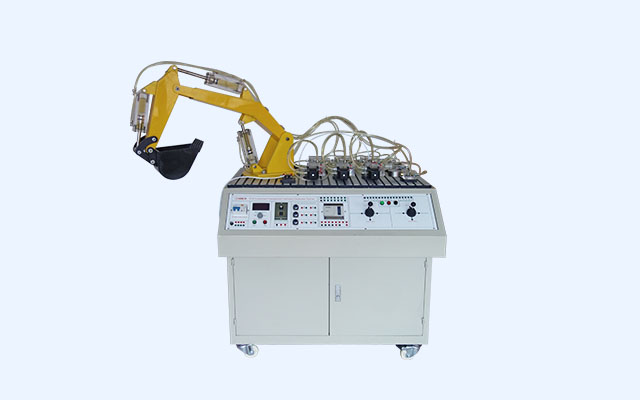 Overview
• This trainer can simulate various actions of a real excavator working devices. The executive components adopted are made of transparent type hydraulic elements and nylon tubes, ideal for operation and check.
• Programmable logic controller is used for the logic control of electrical components, which can realize
the automatic system demonstration, abundant excavating actions can be performed by using different
PLC commands. The hydraulic valves, distributors, and solenoid valves come with modular designed plastic spring baseboard for quick release.
TRAINING CONTENT
Hydraulic components and related control system
PLC instruction programming, ladder diagram
Excavator discharging operation (bucket and bucket rod composite working /big arm height adjusting)
Excavator rotary operation (swing arm rising/platform rotating)
Excavator simulating operation (bucket and bucket rod composite working)
Excavator return operation (platform rotating/swing arm and bucket rod coordinated working)
Excavator automatic demonstration