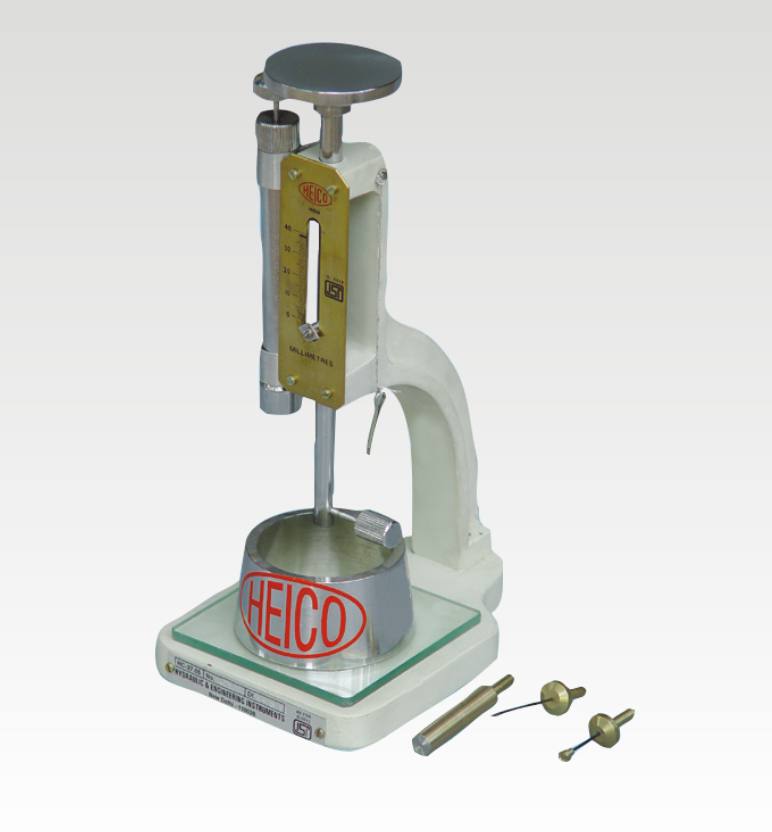 Vicat Apparatus, as per as ASTM
Model: HC37.10
Brand: HEICO
C/O: India
Technical Specification of Vicat apparatus:
For determination of consistency of standard cement paste and initial and final setting times of cement. The equipment comprises the following :-
i) A frame with a vertically movable rod having a cap at the top.
ii) ii) Vicat mould in the form of frustum of a cone with internal diameter of 60 mm at the top, 70 mm at the bottom and a height of 40 mm.
iii) iii) Glass base plate for the mould.
iv) Initial Setting Time Needle.
v) Final Setting Time Needle.
vi) Consistency plunger
Also visit our facebook page